Full body laser hair removal cost in Delhi, Get the best offers and full information, Best clinic
Full body laser hair removal in Delhi, Get the best offers and full information about the treatment
Full body Laser hair removal in Delhi is the best place for making your body beautiful and to improve your look by permanent hair removal of unwanted and excessive hair with the help of Diode Laser in Delhi, India.
We serve you with the best packages and offers, and our amazing team will make you more comfortable and give you the best results as we have the best professionals to serve you, We offer the best cost/package and the best treatment for Permanent excessive hair removal.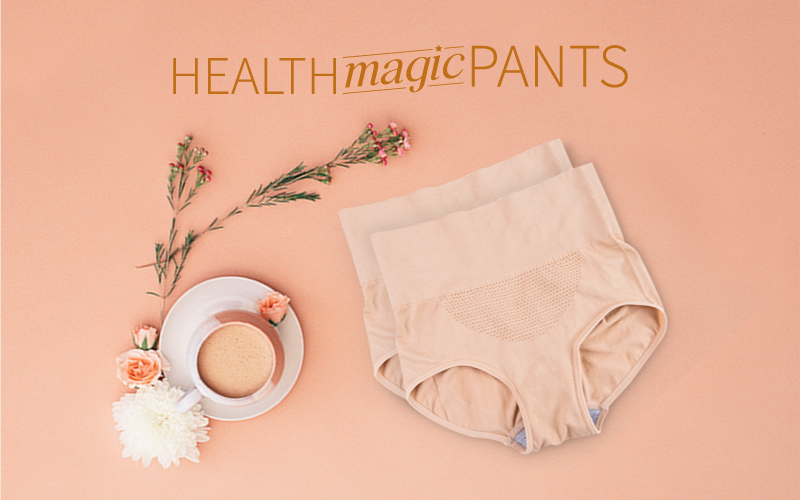 Laser hair removal cost in Delhi we have the best 3 in 1 machine suitable for all skin types. This gives you the best result without any severe risk just in a few minutes.
We use Diode laser for lighter/whiteish skin colour and Alexandrite laser for white skin & thin hair and ND Yag Laser for the dark and tanned skin.
Laser hair removal treatment is the latest technology with no side effects and the best results.
Laser hair removal available for these areas:
facial hair removal.
underarm hair removal.
bikini line hair removal.
full body hair removal.
legs laser hair removal.
hair removal for men and women.
If you are looking for laser treatment to remove unwanted hair here we are offering the latest technology with the best prices. All cosmetic procedures are carried out under the supervision of an experienced Cosmetic Surgeon and professionals.
Offers on Laser Hair Removal Full Body
Permanent Hair Reduction for Full Body: Rs. 7799* + 1 Complementary Area( Women)
Permanent Hair Reduction for Full Body: Rs. 8699* + 1 Complementary Area(Men)
Permanent Laser Hair Reduction for Back & Chest (Men): Rs. 2999*(chest) and Rs. 3499*(Back).
You can book now your consultation to get the best packages on laser hair removal for 6 – 8 sessions.
What's New?
As we all know that laser treatment is the best treatment for permanent hair reduction.  There are many types of lasers but Diode Laser is best for permanent body hair removal but at different stages of Permanent Hair Removal procedure, scenario changes like this:
Thick and black hair becomes finer and lighter.
The hair growth decreases in treated areas
In the treatment different technology or wavelength works on different skin colour.
https://www.youtube.com/watch?v=-mgY_ij5wpQ
Laser Hair Removal In Delhi
At Laser hair removal in Delhi, we offer the best packages and services for you that will help you in enhancing your overall personality and beauty as well as it boosts your self-confidence.
Each and every therapy is conducted under the supervision of our professional surgeon each and every therapy is conducted. Surgeries that held here are cost effective and of the best quality that will help you to solve all your problems.
Full Body Laser hair removal in Delhi, Here we are, dedicated to providing you with the best beauty programs like:
Skin whitening treatment.
Hair transplant.
PRP therapy.
Hair loss treatment
Stretch marks removal
Tattoo removal
Along with permanent hair removal programs.
Laser hair removal in Delhi is the best clinic to have that provides comfort and security to their patients. Our major aim is to provide the required results for their patients.
So that they get treatment that provides skin whitening, diode laser hair removal, hair restoration, hair transplant and skin whitening.
The first and our only goal is to provide the best facilities for our customers that fulfils their desires and provides them with maximum satisfaction.
https://www.youtube.com/watch?v=-eTWEGhuf1g
What is Laser hair removal?
Laser hair removal is the process that uses the laser, which is an intense, pulsating beam of light to reduce and remove the unwanted hair and excessive hair from any body part.
The concentrated heat of the laser destroys the hair follicle, which interferes with and impedes future hair growth. Laser hair removal is believed to be most effective for people with dark hair and light skin tone.
Although laser hair removal efficiently decreases the hair growth, having this therapy hair reduction is near to 70% to 90% after laser hair removal treatment.
It usually takes multiple sessions to provide an extended hair-free period. Periodic maintenance might be required as well.
How does laser hair removal work?
An intense beam of light is targeted at hair follicles. The light being emitted is absorbed by the pigment, which destroys the follicle enough to inhibit future growth.
Lasers removal technique has the potential to eradicate nasty hair from anywhere for many months to years, as the results differ widely from individual to individual.
There are different types of lasers as we said above that required depending upon the skin type. Dark hair or hair with a dark root is more likely to respond well than blonde, white or red hair. Laser reaches after melanin, so the darker the hair the better the outcome.
The laser hair removal process is only operative to remove the unwanted hair and the hair follicles that are in the anagen (growth) phase.
Type of lasers:
These are different types of lasers.
Diode Laser:
This laser hair removal practice involves a beam of intense light and heat that is directly aimed into the hair follicles, and therefore to the melanin present in them.
The pigment quickly absorbs the laser energy and is damaged, impeding further hair growth in the affected follicles. The laser energy is aimed at these follicles while constantly safeguarding the surrounding skin from damage.
The Diode laser hair removal system may involve some sessions. Each treatment is quick, and the recovery time is soo less. There may be minimal side effects of Diode laser hair removal, but it can cause redness in the treated area that should vanish away in 2-3 days these side effects are not life-threatening.
Nd YAG Laser:
Nd: YAG laser hair removal is a new innovation in the laser hair removal treatment. "Nd" stands for Neodymium and "YAG for yttrium aluminium garnet. This laser is commonly used for "tattoo removal" or reducing hyperpigmentation, but is also good for hair reduction also.
This laser treatment is effective for those people who have tanned skin. Massive parts of the body can be treated rapidly with Nd: YAG laser waves.
A carbon lotion is applied to the skin for the purpose of damaging the hair follicles that will be treated. The hair follicles typically soak up the Nd: YAG laser wavelengths.
Alexandrite Laser:
The Alexandrite laser hair removal device is the fastest laser in all and is most accurate for the quick treatment of parts of the body with larger surface areas like legs and back. It is one of the most frequently-used lasers for hair removal.
Alexandrite laser light is very well absorbed by the melanin present in the hair follicles. The pulses of this laser are quite fastest, which may illustrate more inconvenience for the patient.
Here is the rapid treatment for massive body areas: for example; a patient's back can be fully treated in 30 minutes or less. Alexandrite laser hair removal system, in many cases, delivers permanent hair removal results.
IPL Hair Removal:
IPL is not a laser treatment but it is one of the most commonly used for hair removal method that uses highly "concentrated pulsed light" to safely and delicately remove hair from face, bikini/public areas legs and back.
People who have lighter skin and darker hair make for ideal candidates for IPL laser treatment. Many people are presented with permanent hair removal by this method.
The light aims it's heated on the follicles, damaging them without burning or harming the skin. This method is painless and fast. It can cause the bit of swelling or redness in the treated area, but this would disappear quickly.
https://www.youtube.com/watch?v=H1eVPF_g474
Is laser hair removal permanent?
This is the most common question every patient asked. People who said that this a permanent solution but is this true? Yes, the fact is that the laser treatment is performed to reduce the hair growth and with each session.
This procedure hinders the future hair growth. So, yes it is a "permanent solution for unwanted hair" but you need small maintenance sessions initially in 3-4 months & later in 8-9 months.
How many sessions are required?
This therapy needs multiple session that depends on the area to be treated. Laser hair removal in Delhi, the reduction is between 80-90%.
The hairs that are remaining after completing the therapy should be scanty and much thinner. There are various kinds of lasers that may or may not work on particular skin types, for that Laser hair removal in Delhi first finds out that if certain lasers will be safe and functioning for your hair and skin type.
After having several Laser hair removal sessions, the substantial long-term reduction can be gained.
Normally only 6-8 treatment sessions are necessary at each site.
But For the pubic area, usually, 4-6 treatments are needed.
Is laser hair removal procedure painless?
No, there is no such traumatic pain caused in the laser hair removal procedure. You may feel like a string wire splintering on the area followed by a cooling sensation.
Many, people find the first 3 or 4 sessions quite manageable. We provide orange tinted safety glasses to wear while being erased off, to make your sessions comfortable and to reach your place where pain does not exist. But yes, Intimate or private areas hurt more.
We can numbing lotion to be applied beforehand, but it costs some extra penny. If you cannot really bear the pain.
What is the cost of Laser Hair Removal in Delhi?
Laser Hair Removal for Chest
Rs. 2999*
Laser Hair Removal for Back
Rs. 3499*
Laser Hair Removal for Underarms
Rs. 999*
Laser Hair Removal for Beard Shaping
Starting from Rs. 999*
Laser Hair Removal for Bikini Area
Rs. 1999*
Full Body Laser Hair Removal (Women)
Rs. 7799* + 1 Complementary Area
Full Body Laser Hair Removal (Men)
Rs. 8699* + 1 Complementary Area
Facial Laser Hair Removal
Buy 1 & get 1 Area Complementary
(for e.g. you pay for Upper Lip & Chin area will be complimentary)
Full Legs Laser Hair Removal
Rs. 3999* + 1 Complementary Area
Laser Hair Removal for Full Arms
Rs. 1999* + 1 Complementary Area
Laser Hair Removal for Chin
Buy 1 & get 1 Area Complementary
Laser Hair Removal for Eyebrow Shaping
Buy 1 & get 1 Area Complementary
Laser Hair Removal for Upper Lip
Buy 1 & get 1 Area Complementary
Laser Hair Removal for Cheeks
Buy 1 & get 1 Area Complementary
Laser Hair Removal for Unibrow
Buy 1 & get 1 Area Complementary
*Cost Per Session & this cost is applicable on booking of minimum 4 sessions + S. Tax as per available.
How to choose laser hair removal center
Before going into the process, you must discuss pre-treatment conduct from the doctor.
The surgeon or therapist must go through your health history and inquire about underlying medical conditions such as PCOD, thyroid and hormonal imbalance as with these problems even after many treatments you are less likely to be successful and the result will not come.
Check for the credentials, "licensed" and experience of the surgeon who will be supervising the procedure.
This is important that you have to check if the clinic uses FDA-approved equipment specially designed for laser hair removal.
Ask for laser hair removal before and after photos before scheduling your consultation.
Choose a clinic or med spa in a clean environment like the laser is going from your face to the private parts.
Clinics where doctor applies ice packs or cooling agents before the treatment to cool down the area about to be treated. It will lower the pain.
Choose a clinic that uses most appropriate laser hair removal technology as per your skin type and other factors, then opting for a random online deal.
Is laser hair removal safe for pregnant women?
There is no definite research about that the laser hair removal process is unsafe for pregnant mothers. However, it is suggested to refrain from having laser treatments during pregnancy due to lack of awareness of the impacts it may have on the fetus.
If you still prefer to proceed with the treatments then it is advised to give breasts and abdomen a miss don't try this treatment on such parts.
Due to hormonal changes inside the body during the pregnancy, you may notice increased hair growth around the nipples, belly, bikini line or other unwanted areas and that is normal.
Even if you do not shave or tweeze, these newly appeared excess hairs, they will eventually fall off after pregnancy naturally.
Laser hair removal aims dark pigment in the hair by directing intense laser light and causes mechanical or thermal destruction to the hair follicle.
There are no researches that will say that the laser hair removal is safe during pregnancy. Most of the people also go with electrolysis which is also for permanent hair removal by damaging hair follicles but is an expensive affair.
The other difference is that Electrolysis uses "galvanic current" instead of beam light.
One of the reasons that laser hair removal is advised to be avoided during pregnancy is that be that the baby is surrounded by amniotic fluid.
In this scenario, the amniotic fluid acts as a conductor of electricity and for this reason, galvanic current is NOT recommended by electrolysis at the time of pregnancy.
Always consult with your gynaecologist as well as the dermatologist (specialized in laser hair removal practices) before making these decisions.
When can laser hair removal procedure be ineffective?
Laser hair removal comes with its own set of rules when it fails to render desirable results. But this is certainly not because of the treatments drawbacks and not because of cosmetic surgical technique but due to patient's underlying conditions that may include:
Hormonal imbalance:
Abnormalities in the functioning of hormones need to be cured before opting for laser hair removal procedure, If you are dealing with the diseases you have to cure first this problem.
Hormones play a vital role in the growth of hair follicles. Laser hair reduction can be a big success if the hormones are well-balanced. But if there is an imbalance in the hormones that also causes the hair follicles to get lighter, this is a bad thing.
PCOD:
Most of the women are dealing with this problem. This problem occurs because of a hormone imbalance, it gives rise to PCOD (polycystic ovary syndrome) and as a result, it aggravates hair growth.
The aggravated hair growth is due to consistent fluctuations in the hormones. Unless your PCOS is not under control the hair growth will continue and can get worse.
Laser hair removal in the condition of PCOS can certainly reduce the amount of hair removal in the affected area but it may not be able to produce the desired outcome and will not permanent.
PCOD (Polycystic ovarian disease):
Women who are suffering from PCOD or are taking birth control pills regularly are not a good candidate for laser hair removal therapy, especially if they are seeking to get it done for the face, the treatment will not worth it.
Laser Hair Removal for Women
For women, unwanted hair on the face and body make them embarrassed. Whereas, the other hair removal process can lead to skin issues like irritation and ingrown hairs. Plucking takes forever and it hurts.
Laser hair removal for in Delhi for women provides permanent results, and you'll quickly save time and money. More & more women are going for Laser hair removal to make their appearance more attractive,  for areas like:-
Underarms:
The underarms are areas that are moreover shaved daily. The process of daily shaving is a tiring process due to these problem women or men desire a more permanent hair removal alternative. Laser hair removal is a good solution, and because the surface area is small, the laser treatments are completed in very little time and results will be shown quickly.
Breast:
Men and women may have unwanted hair on their breasts that they would like to remove permanently. Laser body hair removal can address these hairs and may provide a permanent solution for this problem, eliminating embarrassment.
Bikini Line and Pubic Area:
Laser hair removal of the bikini line or pubic area is a speedy process, taking 15 to 30 minutes per session. This area of the body may require four to eight laser treatments in order to make the skin smooth and hairless. As a "bare" look becomes more popular, so does the demand for laser hair removal of the bikini area.
Legs:
Women legs are often on display, specifically in the summertime. Waxing or Shaving consumes hours to strip those harsh hairs. Men and women both have unwanted hair on their legs, to remove it they use to shave and wax their legs on the daily basis, especially women face this problem more than men. Waxing is a quick process but it is not permanent and it is painful. Laser hair removal of the legs is a more permanent solution. Laser hair removal in Delhi takes approximately one hour for both legs in each session, and four to eight sessions of laser hair removal will render your legs free of hair.
Full body:
Laser hair removal for the full body not just saves time, reduce skin bumps and chill bumps from waxing and shaving. Today's women are presented with the daily trouble of full body waxing and shaving at parlours, spas and can move out confidently in your mini and sheer dresses. also, we are providing hair weaving in delhi on very low cost
LASER Hair Removal FOR FACE
Laser Facial Hair Removal:
Having facial hair is a sign of hormonal imbalance and hirsutism. There are many ways to get rid of from this problem like waxing, tweezing, electrolytes, having etc, but these are not the permanent solution, here we are discussing laser hair removal treatment which will provide you smooth and beautiful face for lifelong.
 Upper Lip:
The upper lip is the smallest area that is why it takes less time for the laser to treat, usually just a few minutes of laser time. Those who have fair skin and dark hair may be the best candidates for this laser facial hair removal procedure; the basic rule for laser therapy is that the hair should be darker than the skin in order to produce the best results.
Chin:
Women also have unwanted facial hair on the chin area. The chin area is small so it will take less time to remove unwanted hair and also depending on the number of hairs that are to be removed. After the therapy, some irritation and redness may occur, but in general, laser facial hair removal therapy in this area is the uncomplicated, easy and quick procedure.
Eyebrow Area:
Most of the women and men pluck their eyebrows daily or almost daily, and the importance of this ritual may cause them to seek a permanent solution. Laser facial hair removal of the eyebrow area is fast and helps to maintain a groomed, natural brow line for a longer period of time than tweezing or waxing. Laser hair removal is very effective for addressing the stray hairs between, above, and below the brows. The procedure takes approximately 15 minutes.
 Cheeks:
Many people have unwanted hair on their cheeks. Laser hair removal therapy for the cheeks has been proven to be the most successful and a 100% effective method of removing these hairs permanently. The process of cheek hair removal using a laser is quick and simple with little downtime. It is safe and useful for both men and women.
Because laser hair removal of the upper lip, chin, cheeks, and eyebrows treat such a small area, laser hair removal prices are typically more reasonable. This process is quick and easy to do after a few sessions you will get a smooth and hair free face.
Laser Hair Removal for Men
Back:
A back with excessive hair can be a major source of embarrassment for both the men and women. To remove unwanted hair from the back area is difficult Instead of asking someone else to shave or wax the area, for instance, laser hair removal in Delhi can remove back hair in a series of setup. Every single treatment takes approximately one hour, and treatment will be complete after five to eight sessions.
Chest:
Men are embarrassed due to their thick or excessive chest; they may have unwanted hair peeking out of the neck of their shirt, or they may be shamed removing their shirt in public. Tweezing or waxing can remove this hair but this is not worth it, as the hair will grow back quickly and there will be stubble.
Laser hair removal of the chest area may take some time like four to six treatments to remove all the unwanted hairs, each treatment takes at least one hour. Laser chest hair removal may not be permanent, but the chest will be smoother for a longer time than with another hair removal method.
Face:
For men, regular shaving is a big deal because they don't have that much time. Waxing and shaving cause skin problems like inflammation and ingrown hairs. So, if you are decided in your head about not to grow a beard or moustache, then permanent hair removal can be a consolation. More & more men are looking at laser procedure to give their beard the permanent look.
Genital Areas:
Many men prefer less hair down there, but removal in public areas can be bit unpleasant. Permanent Laser hair removal provides a smoother, healthier and cleaner look that will be permanent.
Advantages of Laser hair removal in Delhi
Lasers are superbly beneficial to get rid of unwanted hair from the face, underarm, leg, arm, bikini line, and other parts of the body.
Benefits of laser hair removal include:
The biggest advantage of laser hair removal is getting rid of unwanted and excessive hair growth from the different body parts.
Hair removed at a laser hair removal in Delhi clinic will take a long time to grow than by other usual means. It burns and completely eliminates the hair follicle and in many cases removes the hair permanently.
Whereas waxing is still the most popular method of hair removal but laser treatment is long-lasting and at times permanent removal that is making laser treatment an increasingly popular method of removing unwanted hair.
Laser hair removal treatment is the most effective and quick of all treatments.
The people who have undergone this therapy have had positive results and in some cases even permanent hair elimination possible.
Candela or Palomar, the machines used for treating laser hair removal are user-friendly and can be accessed by all age groups of people, the patient should be 18 years old, not less than this.
Laser hair removal is suitable for removing hair from all parts of the body like legs, arms, back, neck, facial unwanted hair and many more.
Some Common queries with their answers about laser hair treatment
Am I the suitable candidate for the treatment?
Yes, But you have to 18 plus for the therapy. Laser hair removal in Delhi treats all types of skin colour and tone.
It doesn't matter whether you have a dark skin colour or light skin or any type of hair colour, you can go for this procedure without any hesitation. You should always ask your hair removal doctor whether you are ideal for this treatment or not.
Can this treatment get rid of unwanted hair from most of the body areas?
The treatment is perfect for treating these areas such as:
The face.
back,
chest,
arms,
legs,
bikini area,
underarms.
What is the duration of this treatment?
The treatment takes very less time and could be more that is dependent on the area that has to be treated and the size of the area.
Like if you want to get the smaller area treated, just a few minutes are required. Same as, if you want to choose this treatment for larger areas, you will need around half an hour.
How many sessions are required?
Usually, 4 to 6 sessions are required but in case if the hair is thick or density is high then 2 more sessions could be suggested for best results.
Is the treatment painful & what is the recovery time?
The treatment of laser hair removal in Delhi is not painful. You can go for this treatment without any fear.
The recovery time for the procedure is low. You would recover immediately after the treatment & you can resume your daily work routine just after the treatment gets completed.
Is the treatment costly?
This is the cost for the full body hair removal in Delhi. The cost varies, depending on several factors that include:
Size of the area to be treated.
Time consumed for per session.
Type of laser machine.
Number of sessions needed
Side effects of laser hair removal
Possible, But minor side effects may include slight swelling and reddening of the skin. Infrequently,  patients experience slight bruising.

Immediately after treatment

, the area may be tender and red. The reason for this is the laser removes layers of the damaged skin making to make a healthy skin.