The best way of defining your eyes is to apply eyeliner and make your eyes talkative eyes are the best part of our body and we are not only see world from it but eyes can also express your emotions and thoughts too.
If you want to highlight your eyes the best way is to apply eyeliner, makeup will never be complete without an eyeliner. I am sure you will agree from this because Eyeliners boost your makeup style making you look more dramatic. At the same time, it can provide you a beautiful face and make you look stylish.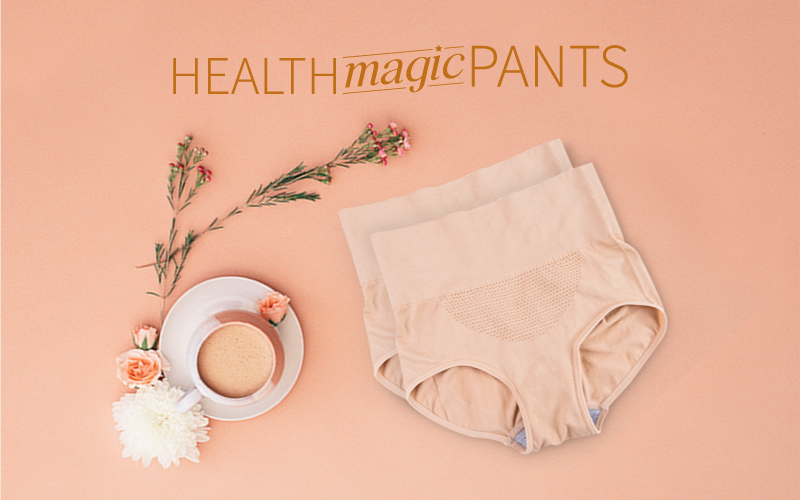 Girls are crazy about makeup and When it comes to makeup, there are certain tricks that can be done to make you look charming and beautiful. The eyes are one of the most important features of your face. With some makeup, it can transform your natural look into something different.
It is very important to choose reliable products in order to achieve the look that you want if you want to flow your charm with eyeliner so you need the best product for it that makes it easy to apply and gives you the smooth and beautiful look .
The first thing to consider is to determine the right eye makeup for your face. Sometimes a small change can already create a huge difference in your look. Want to look gorgeous? Then choose the best eye makeup that suits you the best if you are going to do eye makeup and you have small eyes and want to make it bigger and broader then there is some tactics by which you can make your eyes bigger like Aishwarya's eye.
Check your Eye Sight and Get Free Nivea Product
BEST DIFFERENT STYLES OF EYELINER
First Select The Right Eyeliner:
It is necessary when you are going to apply makeup these things should be remember, In selecting eyeliner styles, be sure to consider these things your eye color, skin complexion, makeup theme and most importantly your age.
For example, older women should not wear funky eyeliner styles. Your style must highlight the shape of your eyes. Always ensure that your eye makeup concurs with your overall makeup. Regardless if you choose a natural look or a bold style, there's always a right style for everyone.  With the right eyeliner style, you can have a dramatic look here we are bring to you some amazing eyeliner styles for you, have a look.
1.Natural Style:
The natural style is not the same with the makeup-free look. The natural look mainly uses neutral colors.  So, for your eyes, just use neutral colored eyeliner and this will give you natural look.
2. Cat Style Eyeliner Ideas:
Eyeliners can make your eye look more elegant and smart.
3. Shimmering Eyes:
Let your eyeliner do the talking and express your attitude.
4. Eyeliner Styles For Small Eyes:
No matter what style you choose, as long as it is perfectly drawn on your eyes, it can make them look stunning and fabulous.
5. Double Winged Eyeliner Style:
The eyeliner gives charm to your eye makeup.  The natural eye line is already beautiful, however, it can look more beautiful with the right eyeliner style this is how you can get bold look.
6. Simple Eyeliner Style:
This is the type of eyeliner style that you can wear every day. Start by applying a thin line with little strokes and give you simple and natural look too.
7.Smokey Eyeliner Look:
if you're one of those lucky women who have large eyelids then it can be used as a filler it never goes old. This style is a combination of sharpness and smokiness
8. Chic Eyeliner Styles:
A cat eyeliner style is thicker and bolder compared to a winged eyeliner style give you broader eyes.
9. Colored Eyeliner Styles:
This fabulous style can be seen on runways and celebrities choose to wear it.
10. Short Flicked Eyeliner:
this famous style of makeup can be seen on popular celebrities of the past and present.
11. Wing Tip Eyeliner:
It looks like a cat eyeliner, however, this one has a sharper look on the upper line and will make you diva
12. Funky Style:
Choose an eyeliner that suits to the color of your eyes. You also use the same shade for your eye shadow. This is a perfect eyeliner style for costume parties and fashion shows.
13. Neat Cat Eyeliner Look:
To obtain this style, simply draw a thin line on the upper eyelid and also on the lower part. Add a bit at the corner to form your cat eyeliner look will make you amazing.
14. Unique Eyeliner Style:
The eyeliner can make your eyes look bigger and eminent. There are various ways of applying the eyeliner and it's also very easy to learn.
With these eyeiner styles, your eyes will never be dull again. With pencil eyeliner, you can easily draw bolder lines. A pen eyeliner is simple and hassle-free. On the other hand, the liquid eyeliner is excellent for fine lines and absolute precision and ou can also use gel eyeliner this is how you can make your eyes perfect, beautiful, stylish and bold, be the glam with these eyeliner styles.
Different Styles of Bottom Eyeliner:

 
Bottom Eyeliner is very important to give you gorgeous and beautiful look, but remember one thing before you go to apply bottom eyeliner, make sure that which type of eyeliner suits you the most. So if you are worrying about that which type of eyeliner you should buy, then you can read this full article, with the help of this article you can easily find the best eyeliner. There are various types of eyeliner whom you can use as a bottom eyeliner, and those lists of bottom eyeliner are provided below….
Gel Eyeliner: Gel eyeliner might seem intimidating at first but it's worth trying if you tend to do a lot of cat eyes. It comes packaged in a small pot, usually with a brush included (although you can use any brush you want; an angled one is usually best). The best thing in gel eyeliner is that you can quickly get a clean, precise line thanks to the thicker formula and precise brush. You can also switch up that brush to get different results. The creamy consistency is incredibly easy to work with, and it's pretty easy to control what you're doing.
Liquid Eyeliner: Liquid eyeliner is great for creating clean lines that swoop or flick. It's for looks that require delicacy and preciseness. It comes in a variety of forms; for our money, we find that pens with marker-type tips are easier to use than the small vials with attached nail polish-like brushes. Draw the shape you want with the brush or applicator, then fill it in. The best thing in liquid eyeliner is that it is very thin brushes and applicators make it possible to get really thin, subtle lines—perfect for adding a little darkness to our upper lash lines.
Pencil Eye liner: There's a lot to be said for the smoky eye look—and you can achieve that look with a pencil eyeliner. you can use it Like a pencil! Trace it along your upper and lower lash lines, and smudge it gently. Run it along your upper and lower waterlines for added darkness. You can also run small dashes underneath your lashes for a totally natural look. The best thing of the Pencil eyeliner is that it is great for a subtle everyday look that's not too harsh, especially if you blend it slightly. Plus it's ideal for really getting the liner onto your waterline (nobody wants liquid eyeliner running into their eyeball).
Tricks and Tips to Apply Bottom Eyeliner: There are some tricks and tips to apply all type of eyeliner in the bottom area of eyes, those all are provided below…
Keep the thickest part of the liner toward the outer edge of the eye.
Experiment with different colors to see which ones make your eyes stand out most and look the brightest.
Skip liquid liner on the lower lid.
Set kohl liner with a similar shadow color to avoid smudging.
Lighter colors make you look more awake, but darker colors can really make your eyes sparkle.
Lining all the way around the eyes can make them appear smaller. Leaving the inner
corner open or applying a light shadow or pencil there can alleviate that effect.
There are some images of bottom eye liner: 
This type of eye makeup give your eyes a stylish look
2.To give give your eyes perfect look you can apply eyeliner in this way
3.This is two different way to apply eyeliner in your bottom area of the eyes
4.To give your eyes simple and beautiful look you can apply the eyeliner in this way…
Check your Eye Sight and Get Free Nivea Product
web-title: different styles of eyeliner
keywords: eyeliner, style, different, simple, winged, cat, funky